All across Australia
great southern land
Australia's extraordinary natural environment, rich cultural heritage and sheer geographical magnitude defy easy description, and present the visitor with a question: 
'Where do I start?'
Our tailored trips can help you get to grips with this vast nation. Our carefully thought-through itineraries distill the essence of Australia and lead you to the good stuff: 
the wildlife, the wilderness, the people, the stories.
Fifty-thousand years ago the ancestors of today's indigenous Australians discovered an immense continent populated by strange birds, animals, reptiles and fish. Eroded remnants of ancient mountains marked the landscape; primordial rainforests and coral reefs stretched beyond the horizon. Much of what those first people encountered is still here for you to see today.
Our trips weave together Australia's unique, natural world with aspects of contemporary life:
vibrant, multi-cultural cities; world-class cuisine; friendly country towns; long, empty roads.
Authentic cultural experiences are essential parts of all our tours. In Australia this can mean visits to sheep-farms, sports events and theatre performances; talks with indigenous artists, wine-makers and wildlife-experts; and culinary experiences at farmers' markets, craft-breweries and
specially-chosen eateries.
Our trips can be tailored for groups of all ages and abilities and customized to include any of Australia's untold attractions, activities and places of interest. Our network of local guides and first-hand knowledge regarding where to go, what to see and how to travel will help you get the most from your time in this great southern land.
Enquire now
Activities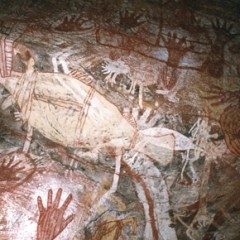 Indigenous culture
Visit ancient rock-art sites, traditional water-sources and significant places with expert guides. History, art, music, dance, bush-walking, food-gathering, cooking and astronomy from a new yet old perspective.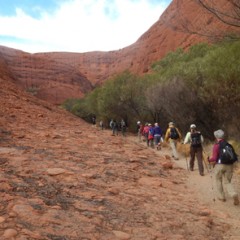 Hiking
From tropical rainforest to snowy mountains, from tiny outer islands to the vast Outback, Australia's hiking options are endless. The climate changes a lot with the seasons; knowing when to go where is key.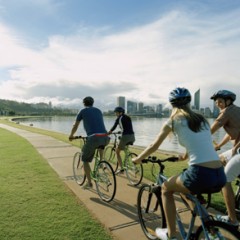 Biking
See another side to Australia from it's car-free bike-paths. Some of our favourite rides are from Simpson's Gap to Alice Springs, Perth's Swan River circuit and Olympic Park in Sydney. We prefer to ride slowly and socially.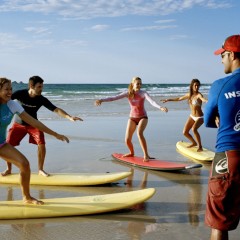 Learn-to-surf
Sydney is the perfect place to learn to surf. The city is adorned with many beautiful beaches and the water is warm. Our friends at Manly Surf School are experts at getting first-timers up and riding the waves.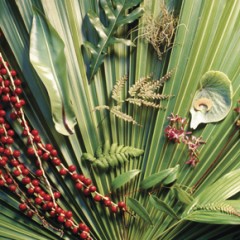 Food experiences
Check out the local food scene at beach bbq's, farmers' markets, community events, cafés, wineries, craft-breweries and slow-food restaurants.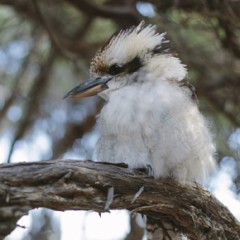 Wildlife
Observe the unique birds, animals, reptiles and marine life of Australia at wildlife centres, National Parks and World Heritage Areas.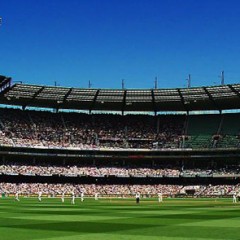 Sports & events
Rub shoulders with the locals and get a slice of authentic Aussie culture. Watch, learn and play netball, rugby, cricket, Aussie Rules and lawn-bowls.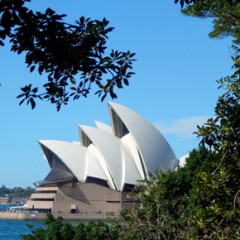 Music & theatre
See a show at Sydney's incredible Opera House; catch known and unknown artists at local theatres, clubs, festivals and community events.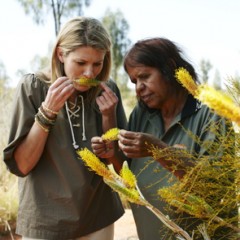 Local history
Learn stories of Australia from the dreamtime to modern times at historic places and parks, galleries, museums, cultural centres and special community events.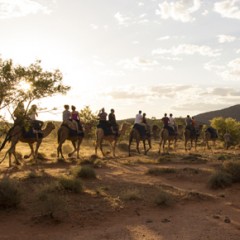 Outback adventures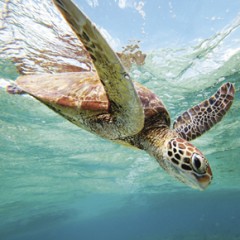 Snorkeling & scuba-diving
Photo credits. Indigenous culture, Tony Karacsonyl/Tourism Australia. Biking, Anson Smart/Tourism Australia. Learn-to-surf, Mike Newling/Tourism Australia. Food & wine, Oliver Strewe/Tourism Australia. Wildlife, Roberto Seba/Tourism Australia/Timeout Australia. Local history, Anson Smart/Voyages. Outback adventures: Allan Dixon/Tourism Australia. Snorkeling & scuba-diving: Tourism & Events Queensland. Walk Australia, Kate Morris Photography. Organized Freedom, Bay of Fires.