Sea-kayak Fiji
Tropical Expeditions
Kadavu Island is a wild, unspoiled place on Fiji's southern frontier. Traditional villages and small resorts dot a coastline of white-sand beaches, turquoise lagoons and coral reefs.
Tamarillo Active Travel's founder Anthony Norris first visited Kadavu in 1995 and immediately knew he'd found a sea-kayaking paradise. After a couple of years of preparation, guide-training and trip development, tours began in 1998.
We're still the only sea-kayak company operating in this remote region, and the only sea-kayak company in all of Fiji offering no-camping tours. We overnight in small, close-to-nature resorts and sometimes village home-stays.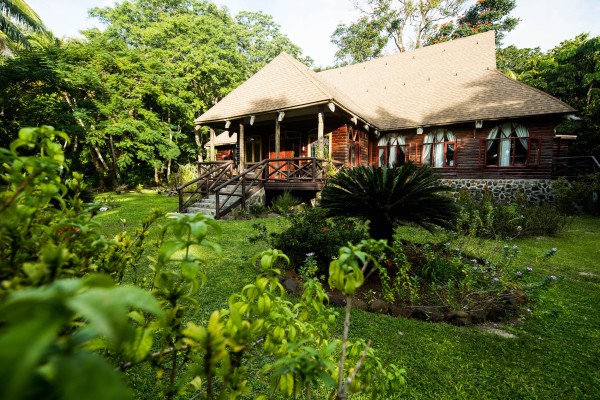 We use stable, ocean-going, sit-inside sea-kayaks. The Great Astrolabe Reef protects the lagoons and islands of the Kadavu group from the ocean swell. This creates an ideal environment for sea-kayaking.
Our guiding team includes indigenous Kadavu Islanders, each with a life-time of local environmental and cultural knowledge.


Kadavu Island is easy to get to - just 50 minutes' flight from Fiji's Nadi International Airport - but in many ways it feels far from the modern world. With no large towns, very few roads and a way of life largely unchanged from past generations, here you can truly encounter Pacific Island wilderness and traditional culture.
You choose the start-date: our trips are available year-round. You decide who to invite: the trip will be private for just your group. You'll have your own guides and travel at your own pace. The minimum group size required is just 2 people; the maximum: 14.


All our Sea-kayak Fiji trips include:
World-class kayaking along Kadavu's sparsely-populated shores.
Stunning snorkeling within the coral lagoons of the surrounding reef.
Guided hiking through the rainforest-covered hills.
No camping! Private resort rooms, comfortable beds, en-suite bathrooms with flush-toilets and hot showers.
Healthy meals made with fresh, locally-sourced ingredients.
A motor-boat in support, allowing you to do as much or as little sea-kayaking as you like.
Experienced, friendly, local guides throughout.
Visits to traditional Fijian villages, and overnight stays if you wish (recommencing 2024).
Enquire now
Activities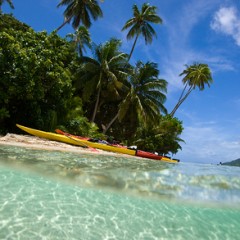 Snorkeling
World-class snorkeling awaits you in Kadavu, home to one of the world's largest barrier-reefs. With warm water, healthy coral and countless colorful fish the guided snorkeling sessions are a highlight of our sea-kayaking trips.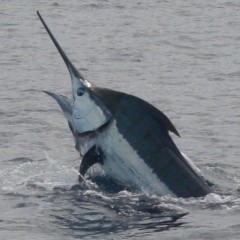 Fishing
If you're keen to catch a fish we can make that part of your Kadavu Island experience. Join the locals fishing with hand-lines, nets and spears, or head out beyond the reef on a professional game-fishing boat with specialist guides.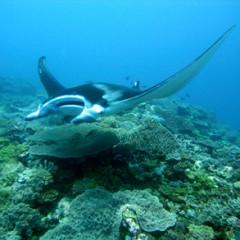 Scuba-diving
Most Kadavu Island resorts offer scuba-diving excursions and learn-to-dive courses. The nearby Great Astrolabe Reef has superb dive-sites and an abundance of marine life. Your Fiji sea-kayak trip can include single or multiple dives.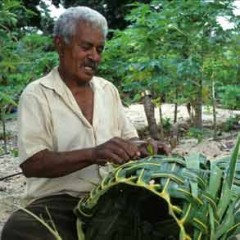 Cultural interaction
Experience real Fijian culture in remote island villages. Welcome-ceremonies, meals of local dishes, basket-weaving workshops. language-lessons, school-visits, forest-walks focused on traditional medicines and sources of food.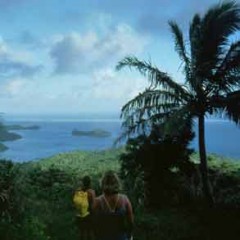 Hiking
Our guides often lead hikes through Kadavu's wilderness. Sights include waterfalls, ancient trees, tropical flowers, butterflies, forest-birds and sea-birds. Views extend across the Great Astrolabe Reef out to distant islands.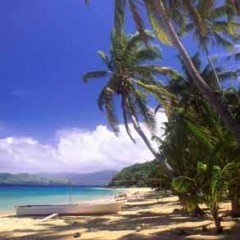 Beach-time
The coastline of Kadavu is laced with palm-fringed, white-sand beaches. Your sea-kayak journey can include extended beach-time: picnics, siesta's, sun-bathing, swimming and exploring in an idyllic, safe, tropical environment.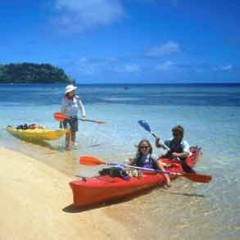 For the kids
Threading shell-necklaces, racing hermit-crabs, climbing trees and learning Fijian action-songs: our guides will keep your kids safe and endlessly entertained. In place of sea-kayaking kids can ride in the support-boat and enjoy extended, supervised beach-time.
Photo credits: Snorkeling/Village Explorer/Slice of Kadavu, all by Greg von Doersten.