Walk like an Italian
Hiking & food
Our Walk like an Italian tours combine the essential pleasures of hiking and food on tours through some of Italy's most beautiful regions.
Italy's cuisine is justifiably world-renowned. Perhaps the best way to experience it is to arrive at the table hungry after a walk in the fresh air through the surrounding villages and countryside.

You don't have to be an athlete to enjoy our Walk like an Italian tours but you should be up for an active trip. For every hike there are short-cuts and extended options. You can walk as much or as little as you like, and you won't need to carry a heavy back-pack.
Same with our Italy sea-kayaking & hiking tour: a small amount of experience is necessary and a general standard of good health, but you don't have to be a super-fit expert paddler.
Our groups are kept small. All are led by Italian guides. Each tour highlights the culinary, cultural and natural features unique to each region. We stay in boutique hotels and vacation apartments chosen for their character and quality. We visit family-run eateries and specialty food-producers where local culinary traditions are proudly maintained.
Within the structure of all of our tours there is plenty of freedom. The guides will help you fine-tune each day's itinerary to ensure you get the Italian experience you're after. It's not just about outdoor activities and food either; you'll have time to enjoy museums, art galleries, shops, markets, theatre events and more. Flexibility is a key component in all our trips.
Enquire now
Activities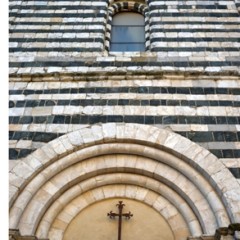 Art
Italy is home to some of the world's most amazing works of art and architecture. Skip the queue, see the classics and discover little-known masterpieces with our expert guides.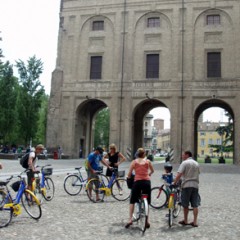 Biking
We call it slow-biking, taking it easy on two wheels. If you're keen for a ride we can show you where to go along bike-paths and country roads between small villages and towns. Regular bikes and e-bikes are both available.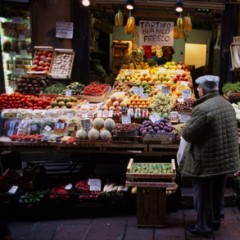 Food
Wherever we go in Italy we enjoy healthy, delicious, nutritious meals and learn about the local culture through its food. Each region we visit has its own culinary style reflecting its climate, terrain and traditions.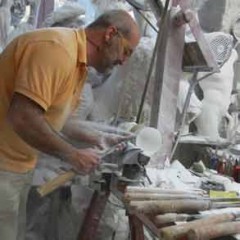 Guest speakers
Our tours often include guest-speakers: farmers, food-producers, wine-makers, artists, historians, archaeologists, local characters, etc. If you have a special interest let us know.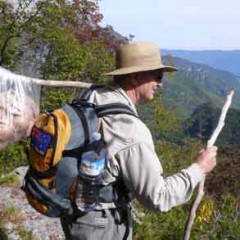 Hiking
Walk away from the crowds on beautiful trails through special corners of Italy. Experience the environment and local culture first-hand in Italy's mountains, islands, farms, villages and towns.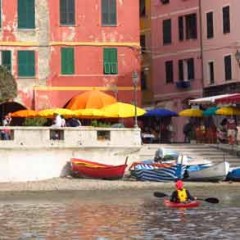 Sea-kayaking
Portofino, Cinque Terre, Elba Island and Sardinia: sea-kayak some of Italy's most beautiful stretches of coast. Ask us about our half-day and multi-day options. Some experience is necessary.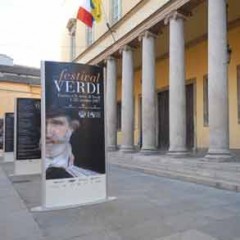 Music & theatre
Experience authentic Italian music: operas, orchestras, choirs, traditional folk groups and street entertainers. Our guides will be on the look-out for events happening locally that you might enjoy.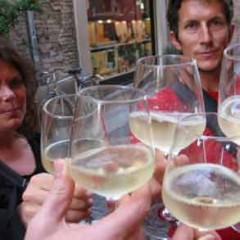 Wine & other elixirs
Get to grips with Italian wine with food to match at vineyards, wine-bars and restaurants during your tour. Friendly locals will help you navigate the options from aperitivo to digestivo.